Freedon from Wooden Packaging Regulations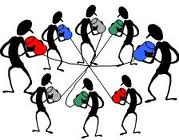 Government world over are enforcing strict wood product materials shipping regulations in order to reduce the risk of quarantine pests. This regulation applies to all wood packaging material (i.e., wooden pallets, boxes, and crates), which means:
Non complaint regulated wood packaging material will not be allowed to enter the respective countries internationally.
Due to this all wooden pallets are required to be heat-treated or fumigated.
This standard will likely impact companies shipping loads abroad by increasing prices and adding to the paperwork needed for export.With this deadline rapidly approaching, more and more exporters and importers are turning to steel for their shipping solutions because it:
Does not require treatment for bugs or infestation
Does not require regulatory paperwork including non-coniferous declarations and FDA regulations
Does not need to be fumigated or heat treated for export use
Is readily recyclable, saving landfill space and creating recycling revenue for customers
---